Need to Sell Your House in Dallas Quickly Without a Real Estate Agent?
We'll make you a fair cash offer.
Sell your house in as-is condition.
You choose the closing date.
No repairs, commissions or closing costs.
Get Your Risk-Free Offer Now!
Get Your Risk-Free Offer Now!
"Buy My House in Dallas!"
Fast, honest and fair is our motto. We'll buy your house in Dallas, regardless of your situation, property condition or time frame for closing. We understand many situations arise that require you to sell your Dallas home quickly without the hassle, risk and expense of working with a real estate agent. Whether your house is badly damaged or ready for immediate move-in, our team will buy your house in Dallas and put fast cash in your pocket without the need for making costly repairs, showing the home to dozens of potential buyers, and waiting several weeks for a buyer to close on the sale. Contact us now to get a quick and fair offer on your home in Dallas!
Any House. Any Situation. We'll Buy It!
Single-family homes, townhouses, condos, duplexes, mobile homes and land
Homes with extensive fire, flood or foundation damage
Why Choose You to Buy My House in Dallas?
No Games. No Gimmicks.
We make it easy! We can guarantee a fast, honest and fair transaction that is convenient to your unique situation and busy schedule.
We Buy Homes As-Is
You won't have to deal with the stress and time burden of inspections, contingencies, appraisals, costly repairs or cleaning expenses.
You Pick the Time Frame
We're prepared to close on the sale quickly according to your schedule based on the needs and demands of your particular situation.
No Costs
You won't spend any money preparing your house for sale, and you'll avoid paying agent commissions, fees and typical closing costs.
How to Sell Your House Fast in Dallas, Texas
Contact Us
The first step is easy and risk-free! Give us your name, property address, the best way to contact you and a very brief description of the reasons why you need to sell your home.
Home Visit
Once we have your property information, we'll schedule a convenient time for us to visit your home, conduct a brief walk through and further discuss your situation. We'll give you a fair and honest offer right then and there!
Contract
After you accept our offer, all you have to do is choose a closing date, and then we'll prepare the purchase contract for you to sign!
Closing
We make closing quick and convenient for you. We'll send a notary to you to close the deal and eliminate the hassle of driving to the title company.
Get Your Cash
We'll wire the sale proceeds to your bank, and your home will be out of your hands quickly and stress-free!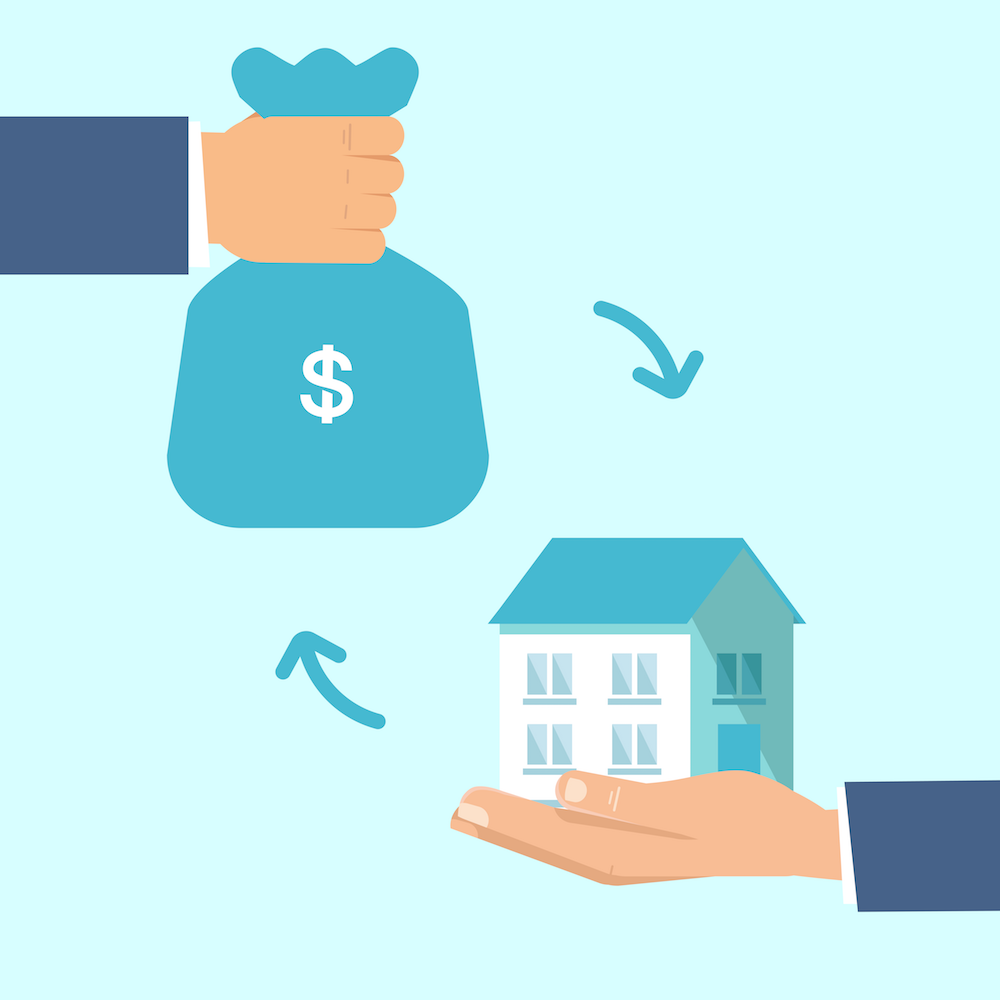 Fast + Honest + Fair
Copyright Dallas House Buyers LLC 2016-18. All Rights Reserved. Dallas House Buyers LLC is owned and operated by licensed Texas real estate brokers William and Elizabeth Haynsworth (TREC Lic. Nos. 0555168 & 0597236). This website is not intended as a solicitation of currently listed properties. Read our Terms of Use & Privacy Policy.